I believe that inside of every songwriter there is a producer. There is a fine line between the role of the songwriter and the role of the producer but in theory the one compliments the other even if it's the same person. In my case, that notion certainly applies.
I operate as an independent record producer that specialises in mainstream commercial Pop. I don't associate myself with one style, one artist or one label. I truly love listening to a song, assessing its commercial potential, setting a target market and then going about the job. I also work as a Mixer, a Re-mixer, a Programer, a Recording Engineer and an Arranger. If you're looking for a producer for a project then get in touch as I sometimes say yes to unsigned acts!
One of my favoured areas of production work is pre-production and artist development. I have a decent track record of picking up unsigned acts and polishing their recording and performance skills and presenting them to labels with an EP that I've produced for them. I also get contracted by record labels to carry out development work with artists. This usually entails "Finding an Artist's sound" and polishing their repertoire to a point where its market ready. I love working with Artists who have got something interesting and refreshing to say. It inspires me to zone into them with laser-like focus and help them to project their artistry through the right songs in the right style.
I like working in my own studio The SongLab but I also enjoy working in a number of other studios. My work is not tied to any particular location. I'm a minimalist and like to be able to work portably without a compromise in sound quality.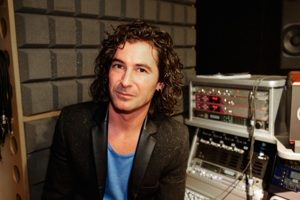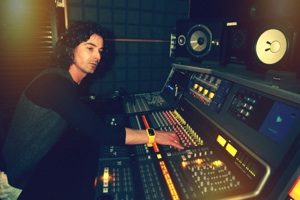 "I love working with Artists who have got something interesting and refreshing to say."